Support for UNRWA's COVID-19 Educational Response
Thanks to our wonderful donors, Playgrounds for Palestine was able to use some funds to support the UNRWA's response to COVID-19 in the Gaza Strip for education. Children were able to return to schools in Gaza the week of August 8 through UNRWA's efforts.
UNRWA gave a shout-out to Playgrounds for Palestine on their facebook page to thank our incredible supporters for PfP's contributions! Click here for the link to the video!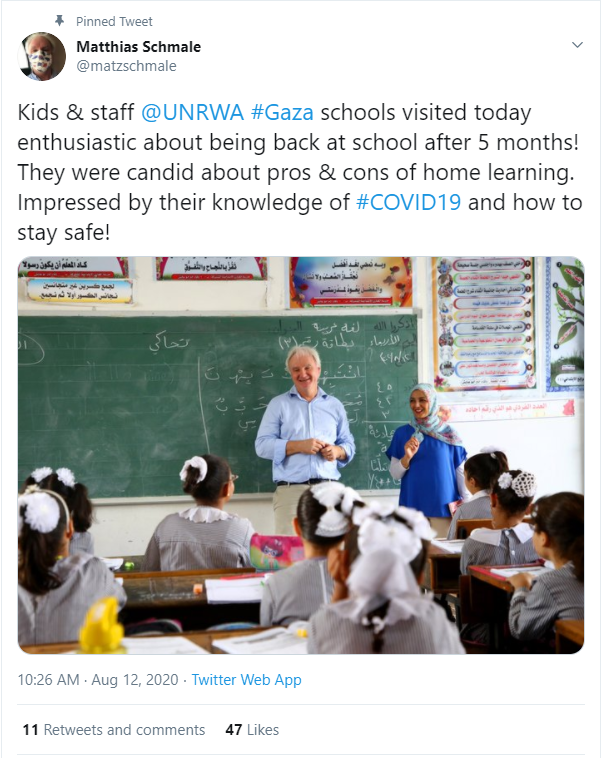 Reuters published an article earlier this week about the return to school in Gaza: Children walk back to school after five-month shut-down, by Reuters.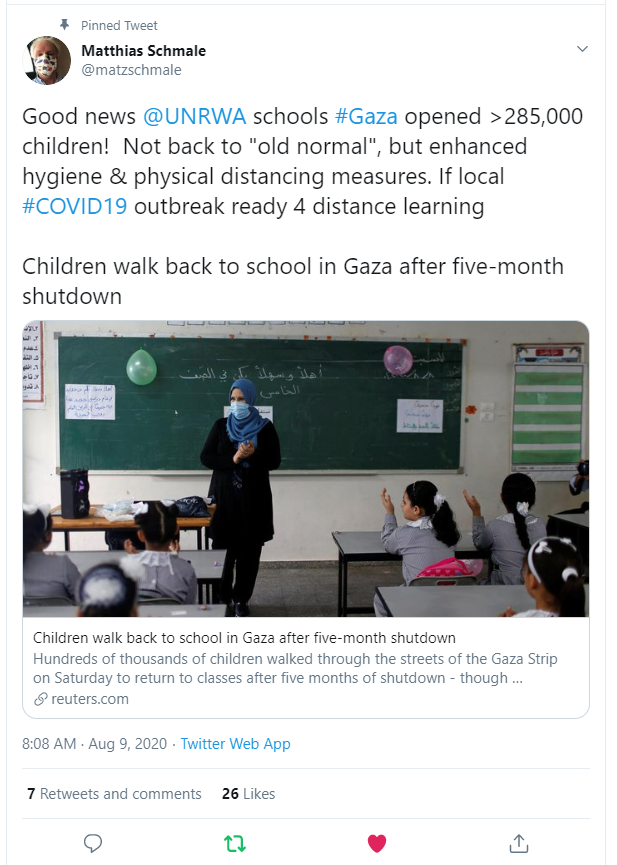 ---
Thank you again for all of your support, making PfP's contribution to the continuation of UNRWA's education services for Palestine refugees in Gaza amidst the COVID-19 pandemic possible.
We wish you all health and safety!